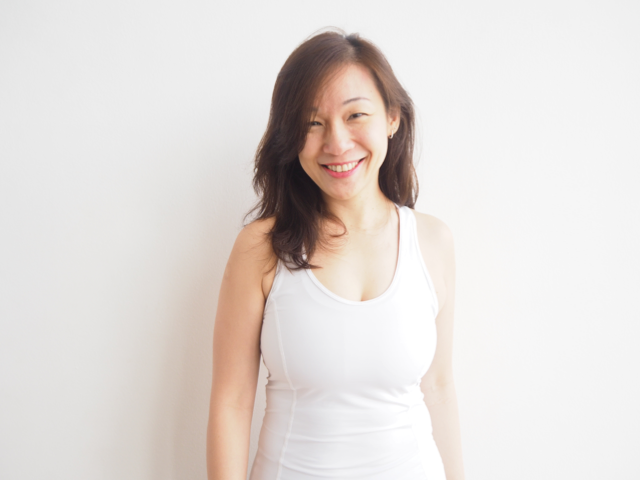 Diana Lim
Diana's journey with yoga is inspiring and showcases the transformative power of dedication and perseverance. Despite feeling discouraged initially due to her inflexibility, she eventually found the motivation to return to yoga and commit to a daily practice. With the guidance of experienced teachers, she delved deeper into the techniques of asanas and developed a serious approach towards yoga.
After obtaining her RYT-200 certification from Vikasa Yoga Koh Samui in 2013, Diana began her teaching journey, sharing her knowledge and experience with others. However, she didn't stop there and continued to educate herself by learning from various teachers and acquiring additional certifications. She expanded her expertise by achieving certifications in Prenatal & Postnatal Yoga (RPYT), Kids Yoga (RCYT), Yin Yoga, and Ashtanga Yoga. This diverse training background made Diana more versatile in her teaching approach, enabling her to cater to different needs and preferences.
Having personally experienced the challenges of stiffness and inflexibility, Diana developed an empathy towards others who face similar hurdles. She believes that nobody is inherently born flexible enough for yoga, but that yoga itself is adaptable to suit anyone's practice. Her motto, "Yoga is 99 percent practice and one percent theory", emphasizes the importance of consistent effort and hands-on experience in the journey of yoga.
Diana's story serves as a reminder that with determination, continuous learning, and a compassionate approach, one can overcome obstacles and achieve growth in their yoga practice.