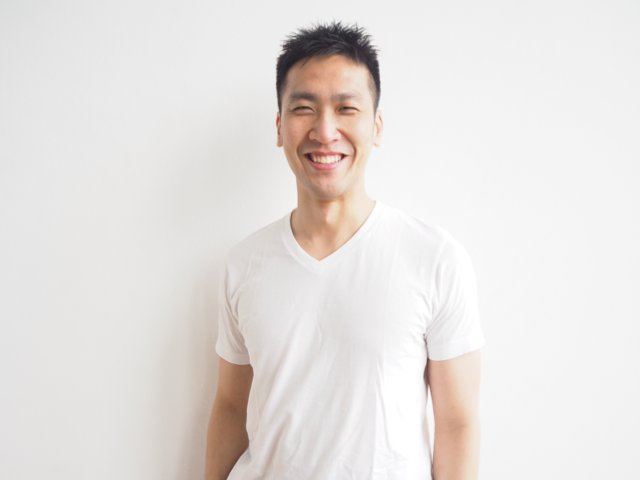 Henry Loh
Henry spends a good part of his day writing computer programs for the past 8 years, but isn't your typical geek! When he isn't spending hours writing code and managing IT projects, Henry spends his free time between soccer, gym, and marathon running! Henry was first introduced to yoga back in 2008, but resumed regular practice in 2013 to recover from a horrific knee injury. Discovering that yoga is more than just a rehabilitation tool or physical exercise, he decided to dive deep into yoga to understand how it works.

Henry completed two Teacher Trainings: Hatha Vinyasa Teacher Training with Hee Boon at Pure Yoga Singapore in July 2014, and Universal Yoga® Teacher Training created by world-renowned yogi and lama, Andrey Lappa, just 3 months later. A lifelong student of yoga, Henry has studied other yoga lineages such as Ashtanga, Jivamukti, Forrest, and Dharma Yoga. Henry is also trained in Bodywork Yoga, a unique Myofascial release and Structural Deep-Tissue massage developed by Brian Campbell, to relieve physical and emotion tension and pain, among other therapeutic benefits.

Henry is one of the few active Universal Yoga® teacher in Singapore who keep to original tradition with annual pilgrimages to Nepal with Andrey Lappa for continued learning.

As an experienced IT manager, presenter and trainer, Henry incorporates clarity and precision in his yoga classes, breaking down complex concepts systematically into easy-to-understand instructions. Henry's strong and dynamic classes focuses on a complete practice – working through postures, breath-work, and internal energetics (prana or Qi), to bring the mind and body into perfect harmony – making it accessible to everyone.

Henry is grateful to all his teachers in his yoga journey and wants to share his love for yoga with as many people as possible, in the same way his teachers have done for him, to bring about positive change in the world.