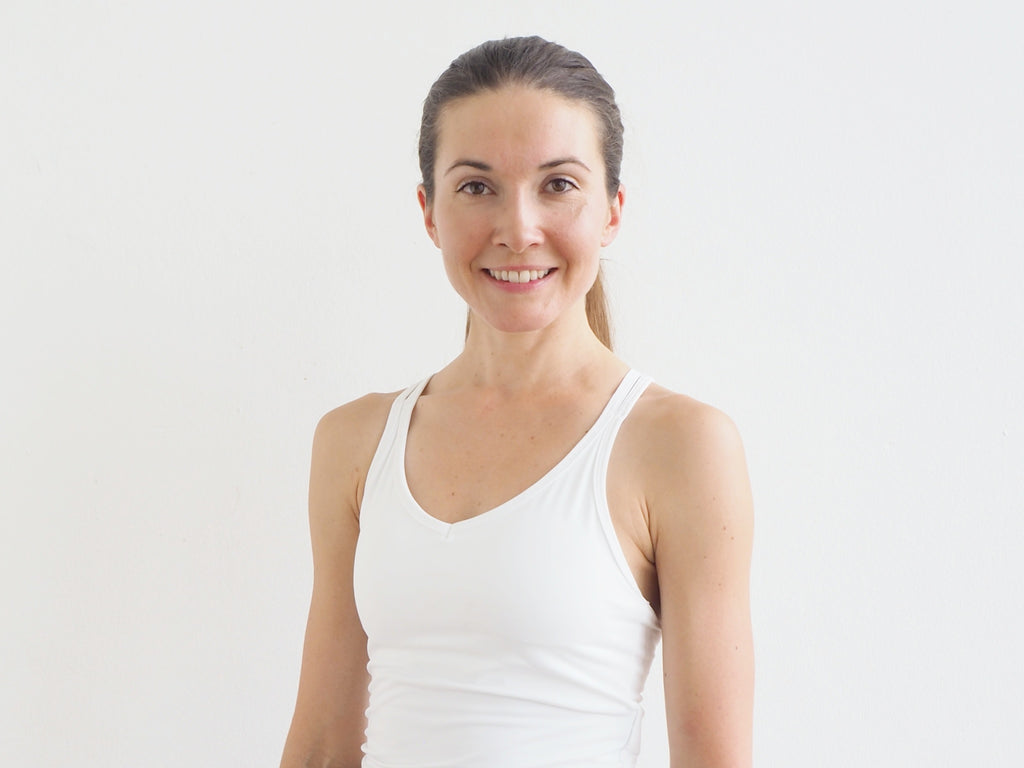 Sanna Kaappola
Sanna has had the privilege of guiding students on their yoga journey since 2011, and it has been a beautiful and humbling journey.

Like many others, Sanna first came to yoga to heal an injury. As a professional ballet dancer, she is no stranger to aches, pains and minor injuries. She loved the healing effects of yoga, but first she had to learn how not to do yoga–how not to have expectations, to trust the flow of potential, and to dance with surrendering control. Discipline and determination were implanted in her during her dance training, but yoga has taught her to be present and to find ease on the journey towards determined goals. And that is something she wants to share–practice that focuses on mind/body balance and breath work, and how not to force things to happen but allow them to happen.

Creativity and curiosity are two things she always encourages her students to embrace–to connect with your inner child and be creative, and never lose that curiosity we all had as children. She loves to share the tools that yoga has given her mentally, physically and on her journey to motherhood. She also embraces the never-ending journey of staying present. While we continue to chase all sorts of dreams, there is this beautiful practice of now.

Outside of yoga, she is an ocean lover. She loves to surf and would adopt all the dogs on the beach. She has a miniature dachshund who has travelled the world with her while teaching yoga indoors and outdoors.