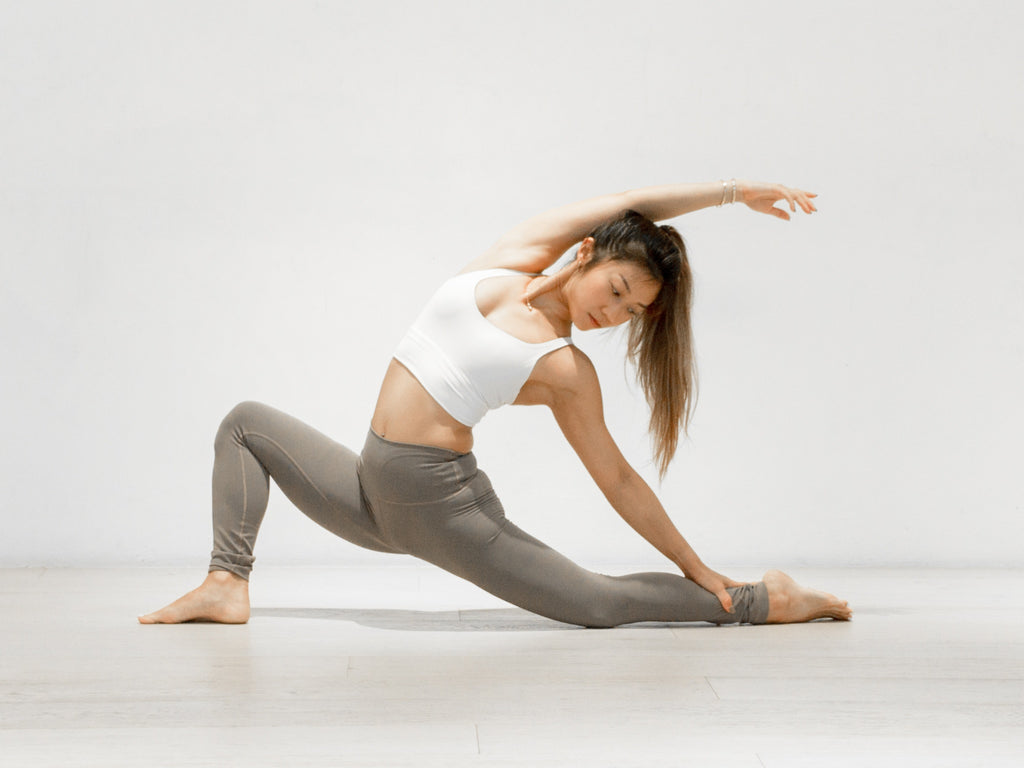 $3,800.00
$0.00
200-hour Part Time Vinyasa & Yin Yoga Teacher Training with Iris Tan, Jul 6 - Sep 8
Orchard Central
200-hour Yoga Alliance Recognised Course
Led by Iris Tan
Every Weekend, July 6 - September 8, 2024
Balance is a space that exists where progress and contentment dance in harmony, meeting in equilibrium. As we flow through the seasons of life, we continue to develop and evolve, as does our practice.
In this training with Iris, build a strong foundation that will empower you to lead with greater intention. As we study physical anatomy and movement patterns, the first module aims to deepen your knowledge while identifying and recognising existing limitations, providing solutions to safely navigate through them.
Every practice begins with a clear intention. Be immersed in the teachings of Yoga, its philosophy and how it can be integrated into the way that you teach. Explore perspectives and wisdom from traditional Yoga texts, along with contemporary school of thoughts, as we discover the parallels between our practice on and off the mat.
Finally, learn to speak from the light within you through your authentic voice. Through the Art of Creative Sequencing, explore the dance and find your flow. Articulate from your heart, and experience the process of endless creation—your journey to share and serve begins here.
CURRICULUM
Module 1: Learning the Ropes - Anatomy & Movements

Bones, Muscles, Ligaments, Tendons
Asana Clinic
Concentric, Eccentric, Isometric Movements
Tension vs Compression
Modifications for Injuries and Pregnancies
Module 2: Clarifying your Intentions - Philosophy & Integration

Traditional Yoga Texts
Subtle Anatomy
Business of Yoga
Module 3: Finding your Voice - Creating Sequences & Teaching Methodology

Art of Sequencing
Teaching Methodology
Hands-on Adjustments and Props Use
Practice Teaching
SCHEDULE
Saturday & Sunday, Jul 6 & 7
Saturday & Sunday, Jul 13 & 14
Saturday & Sunday, Jul 20 & 21
Saturday & Sunday, Jul 27 & 28
Saturday & Sunday, Aug 3 & 4
Friday - Sunday, Aug 9 - 11
Saturday & Sunday, Aug 17 & 18
Saturday & Sunday, Aug 24 & 25
Saturday & Sunday, Aug 31 & Sep 1
Saturday & Sunday, Sep 7 & 8
8am - 6pm
DAILY STUDY

8am - 9:30am Morning Practice
9:30am - 10am Break
10am - 12:30pm Lecture 
12:30pm - 1:30pm Lunch
1:30pm - 3:30pm Asana Clinic/Philosophy
3:30pm - 5pm Practice Teaching
5pm - 6pm Evening Practice
TUITION

Early bird (by May 11): $3,800
Regular: $4,200
CANCELLATION POLICY


Cancellations received 30 days before the start of the course incurs a fee of $250.
Cancellations received less than 30 days before the start of the course results in full forfeit of the tuition fee.

ABOUT IRIS TAN


Iris' love for movement was rooted in her background in cheerleading and dance. Her yoga journey began in 2010, where a recurring injury led her into the hot room. Yoga then became a space of physical rehabilitation, while providing her with a greater sense of peace and purpose.
In 2014, she took her 200-hour teacher training in Sydney with Briohny and Dice. She then decided to take a leap of faith in 2015, officially starting her journey as a yoga teacher, guided by her love for yoga and passion for sharing.
Since then, she has continued to evolve in her practice and teaching with guidance from various teachers around the world. This includes certifications with Precision Nutrition, Anatomy Trains (Structure and Function), and over 150 hours of Yin Yoga Teacher Training with Jo Phee. In 2020, she embarked on her 300-hour teacher training with Jason Crandall and his teachings have greatly impacted her teaching style to this day.
Iris' classes combine creative and playful sequencing built upon a strong foundation, guided by intention. Her classes invite you to explore the dualities of the practice, the balance between Yin and Yang, as expressed through her love for inversions and arm-balances.