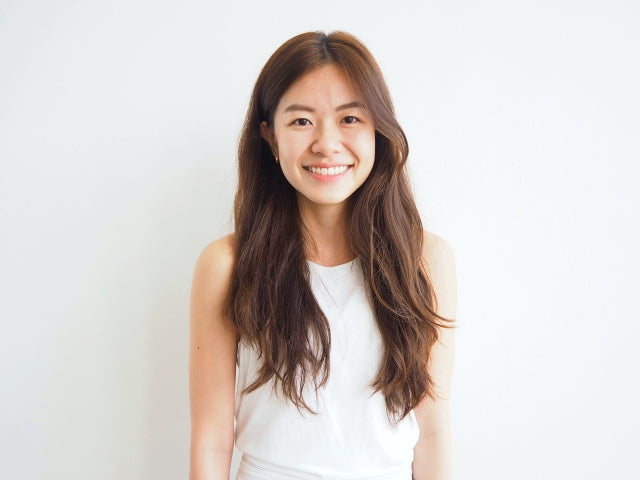 Angelia King
Having experienced her first yoga class in a fitness studio back in 2012, Angelia left with feelings of inadequacy afterwards and convinced herself that yoga was not for her. After a second yoga class three years later surprised her with a deep sense of mental clarity, she begun to have an inking of how yoga extended beyond the physical body.
Feeling her corporate job in marketing reaching an energetic full stop in 2019, Angelia left to pursue a 200-Hour Living Yoga Vinyasa Teacher Training with her teacher Leigh Khoo, at Hom Yoga. This deeply revealing journey uncovered the bigger questions to ask in life, bringing about a major shift within her. 
With the intention to only deepen her practice initially, Angelia found that she loved theming and sequencing classes, and started to see the seeds for the love of teaching and sharing grow during her training.
Angelia's classes come from a place of sharing, drawing inspiration from one of her favourite quotes from Ram Dass, "we're all just walking each other home"
.