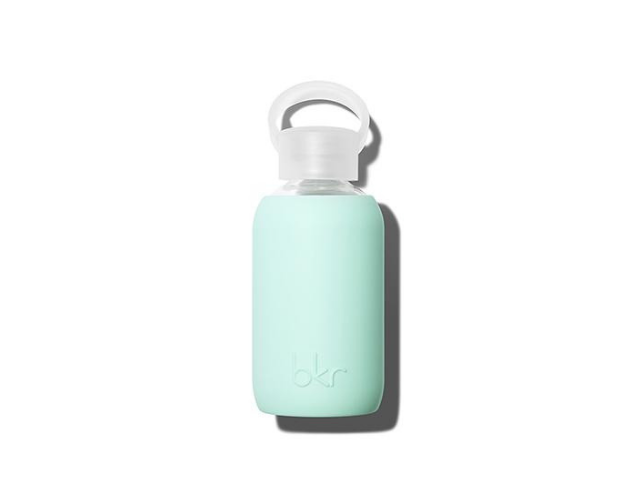 $53.00
$0.00
bkr Water Bottle
Founded by Tal Winter and Kate Cutler, bkr is the antidote to cheap, disposable plastic bottles, and the key to skin that glows from the inside. Each bkr breathes new life into the maxim of eight glasses a day, inspiring sippers to drink water like it's a special treat — and vastly improving their complexions along the way.

- Small opening for no-spill sipping
- Bottle: glass + silicone. BPA-free, phthalate-free, does not fit most cup holders
- Cap: no-leak, BPA-free, phthalate-free plastic with silicone seal
- Dishwasher safe on top rack, store with cap off, don't freeze or microwave.
Available in 500ml.