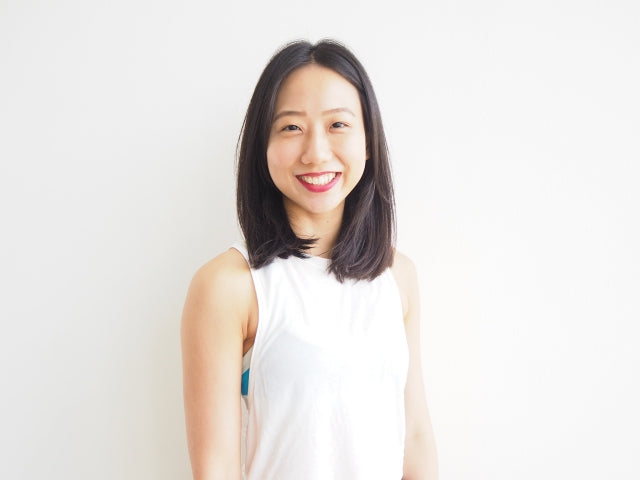 Jamie Phua
Yoga has been many things for Jamie — a cure, playground, therapy, hobby, refuge — but it definitely wasn't love at first sight. Even though she grew up doing sports, it took a couple of tries with yoga before something finally clicked.

Her very first class in 2012 was mere happenstance when a bad knee put her out of running. Sit-and-reach had always been her most dreaded NAPFA station, so it was no surprise that she and yoga didn't get off to a great start. Little did she know then, how dearly she would later cling on to 7am vinyasa classes as the one constant in her life.

Yoga made a reappearance when she was a burnt-out marketing manager struggling to make sense of stress. Interestingly, small positive changes started to happen the more she practiced; this process helped her to slow down and revealed a richness of inner resources she had not noticed before.

It was really after training with Tara Stiles (the co-founder of Strala Yoga) in New York that Jamie began to have fun with her personal practice, and view her mat as a place to explore living with ease. One of her favourite discoveries is learning that moving away from an aesthetically pleasing alignment, is okay! As Bernie Clarke, the author of Your Body, Your Yoga, writes: "We don't use the body to get into a pose — we use the pose to get into the body."

Compared to the early morning of her yoga journey, Jamie's asana practice today is less about the tricks of flexibility and linear strength, and much more about finding strength and softness in the spaces between. She believes that yoga should be rooted in self-care and enjoys movement that is free, curious, sustainable and always in alignment with the self.

"Take care of yourself first or you will have nothing left to give others", is something that Jamie has learnt from her yoga journey that she keeps close to heart.