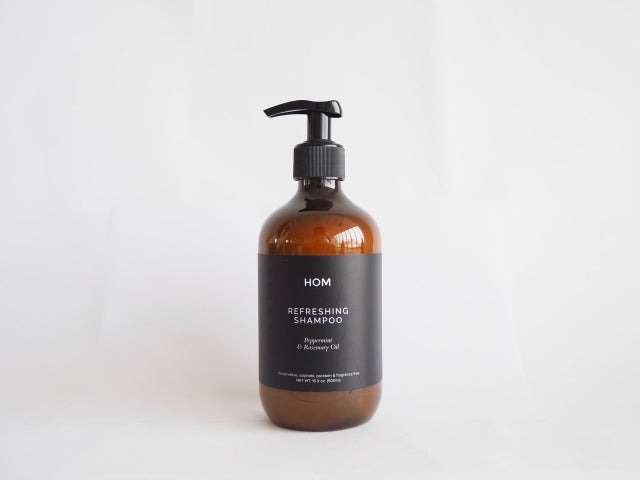 $45.00
$0.00
Hom Refreshing Shampoo
An invigorating formulation of Peppermint and Rosemary oil to cleanse hair and scalp gently yet effectively. Hand made by local soap artisans from the saponification of four oils: olive oil, coconut oil, rice bran oil and castor oil.

Free from SLES and SLS (Sodium Laureth Sulfate and Sodium Lauryl Sulfate), parabens, preservatives and synthetic fragrances.

Ingredients
Filtered Water, Saponified Olive Oil, Coconut Oil, Rice Bran Oil & Castor Oil, Peppermint Oil, Rosemary Oil, Sodium Chloride.

Handmade in Singapore.