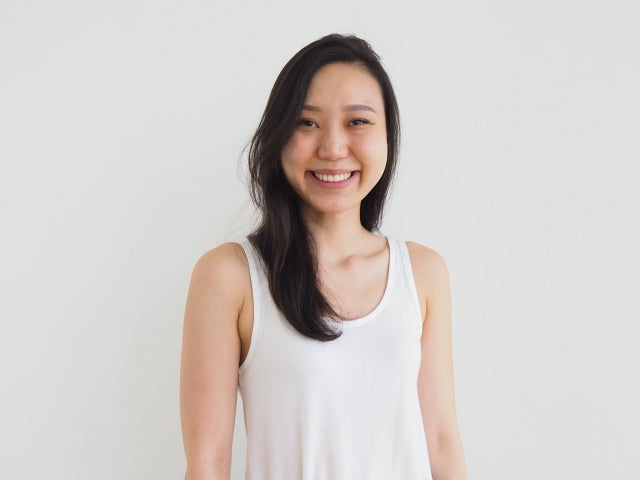 CJ Goh
CJ took her first yoga class with her mother at a community centre. As a young teenager, she had no idea what was going on and 12 lessons later, nothing happened. It was only years later as an undergraduate when CJ rediscovered yoga — this time with the intent of taking care of her health. What started out as a leisure activity eventually became a lifestyle.

A few years later, CJ signed up for a 200-hour Teacher Training with her teacher, Blair Hughes, to deepen her understanding of the practice.

She enjoys little 'what-if' moments while practicing on the mat - What if I flex my foot? What if I draw my chin away or inwards? - and believes that this has helped her become a better listener, more open to change, and a lot more curious, even in her daily life.

With a genuine heart to share, CJ hopes to empower her students to find harmony between strength and relaxation.