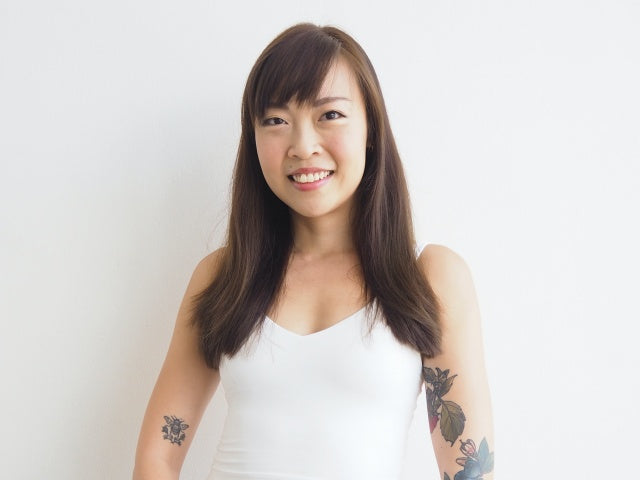 Deborah Tan
Deborah's yoga practice began in 2011. Struck by its transformational discipline, she left her corporate job a year later to pursue her first teacher training in Universal Yoga, led by Andrey Lappa and Copper Crow. She began her yoga teaching journey in 2012 right here at Hom.

She then went on to teach in another studio for eight years and in 2022, Deborah felt a guiding force, manifested by serendipity and change, which led her back to Hom after a decade.

Deborah is forever grateful for yoga being her anchor and sanctuary through all her life-changing experiences, especially in her role as a mother, where her practice provides a solid foundation for selfless devotion to her new (now, not so little) guru.

She makes it her mission to guide her students to find the balance between the discipline of traditional yoga and a personal journey experienced with an open and compassionate heart.

Deborah sees every class as a fantastic opportunity to share the wonderful benefits of yoga with her students in much the same way her teachers have done with her, positively enriching her life.

Outside of yoga, Deborah can be found at her favourite Rhythm Cycling studio, at the supermarket brainstorming about what to cook for her family, taking walks in nature with her husband and son and spending quality time with her close friends and family.