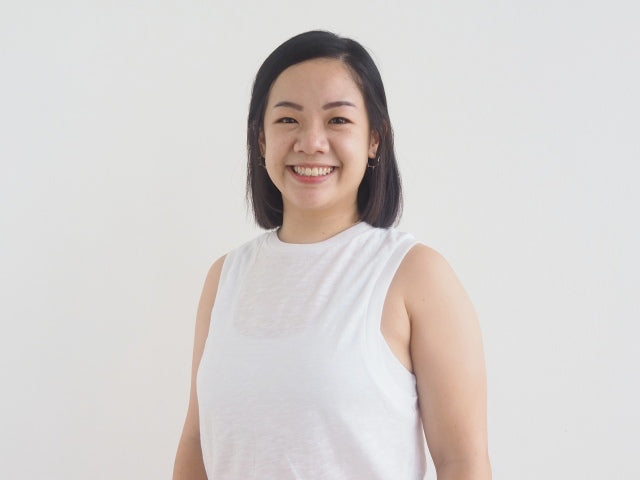 Angeline Chia
Angeline's yoga journey began in 2012 in her bedroom following classes on YouTube. Her love for yoga is best described as a long-term relationship, where you've been through various seasons of life, practicing moderately and allowing it to take root in a sustainable way. She has benefited the most from the introspective and self-study part of the practice which continues to enrich her life off the mat.

She believes each practice begins with an intention, so that it becomes clear what type of energy we need, to find balance on that particular day. From there, we take mindful options and steer ourselves towards practicing in a way that will serve and support us, even in a group class setting. While there is room for creative and dynamic exploration during classes on energetic days, Angeline also seeks to nurture and offer guidance for those looking for a more grounded practice. Angeline is naturally inclined towards healing modalities and have undertaken trainings in reiki, sound therapy and honing her intuition.

She is currently seeking to deepen her practice and offerings in Restorative Yoga, where she focuses more on creating a safe space for the nervous system to down-regulate and release long held tension.