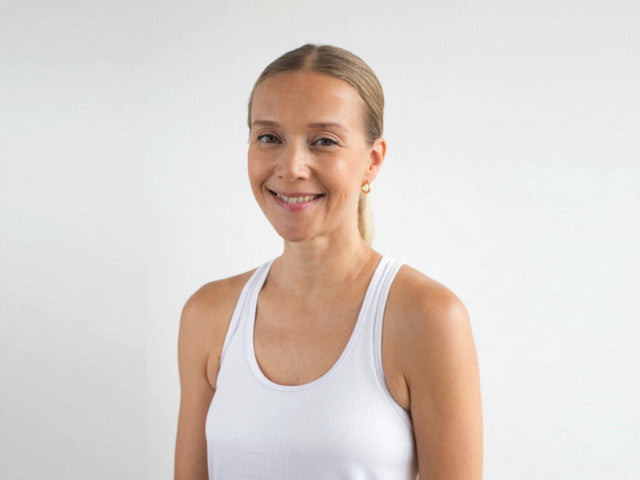 Johanna Lindroos
Originally from Finland, Johanna first encountered yoga when she was living in India in 2010. Amid digesting some bigger and smaller changes in life – changing countries and jobs as a new mother of two – yoga gradually became more and more important, offering moments of calmness and joy in an otherwise rollercoaster like existence. After settling down in Singapore, she continues to be fascinated by the physically demanding and spiritually nurturing practice, and is without doubt on a life-long path to practise and learn more.
Johanna completed her Yoga Alliance Certified 200-hour Hatha Yoga Teacher Training by Real Yoga Singapore in collaboration with the Kaivalyadhama Yoga Institute in Pune, India. She has complemented her training by certificate courses and workshops both in Asia and in Europe. Her practice and teaching is mostly influenced by her teachers at Real Yoga Singapore with whom she continues to practice on a regular basis. She has been teaching since her initial teacher training in 2013.
She loves creative yet disciplined sequences that energise the body and nourish the soul. Her classes are designed to be challenging and invigorating for students at all levels with an element of surprise and/or challenge and a lot of compassion. Through yoga she wishes to inspire others both on and off the mat, just like her teachers inspire her.