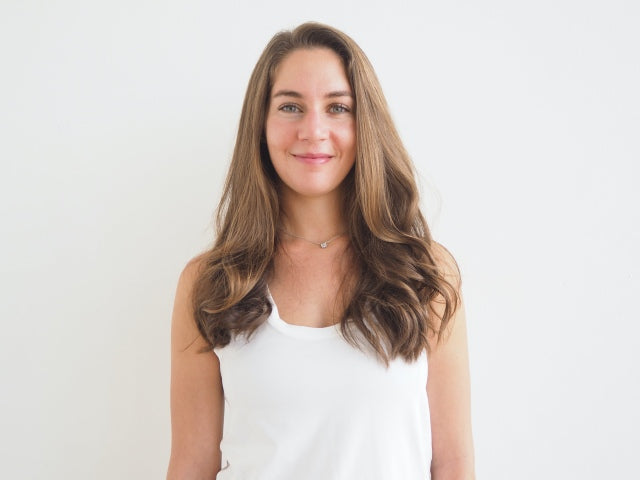 Sara Riad
Sara found and discovered her love for yoga in 2014—a time and period of transition in her life. In her first ever class, she felt held, supported and guided in a way she had never experienced before, particularly in savasana. With sweat dripping down her face, she felt an immense sense of calm and clarity wash over her. It felt like she had been taken in and nurtured by a stranger. Yoga then became a huge part of her life. A few classes after her first, she knew she wanted to share yoga. It was only a matter of time, space and flow.

Sara then continued to practice over the years which led to her first teacher training with Blair Hughes, followed by her prenatal and postpartum yoga training with Amber Sawyer. She is now a trauma-informed, cycle-aware yoga and meditation teacher, who lives to empower women through yoga. Sara teaches prenatal and postpartum classes to help balance hormones in all stages of a woman's life. She also runs workshops, one to one classes and group classes on pregnancy, postpartum, pelvic health and hormone balancing.

Sara specialises in prenatal and postpartum yoga and is a menstrual cycle coach in training and guiding women as they transition through menarche, monthly cycles, pregnancy, birth and motherhood.

As a teacher and facilitator, she intends to hold space in a way that brings people back to themselves—creating a sense of acceptance as they shape-shift, and connect to their bodies, breath, inner wisdom, intuitive power and deep knowing.